So, yesterday Kristina and i met (i was a little late) at a small grill in a nearby town. While we were waiting on food we walked over to a yard sale nextdoor for some goodies. We both found some stuff and went back inside to eat. After lunch, Kristina headed back home and i did more exploring in the yardsale. The owner of the restaurant had a little tent set up where he was selling lots of old ham/cb radios. I poked around but didn't find anything i could use.. didn't matter though, because he handed me a box of junk and told me to take it home. I said i would pay for it but he refused and said he'll throw it away if i don't take it. So, free treasure!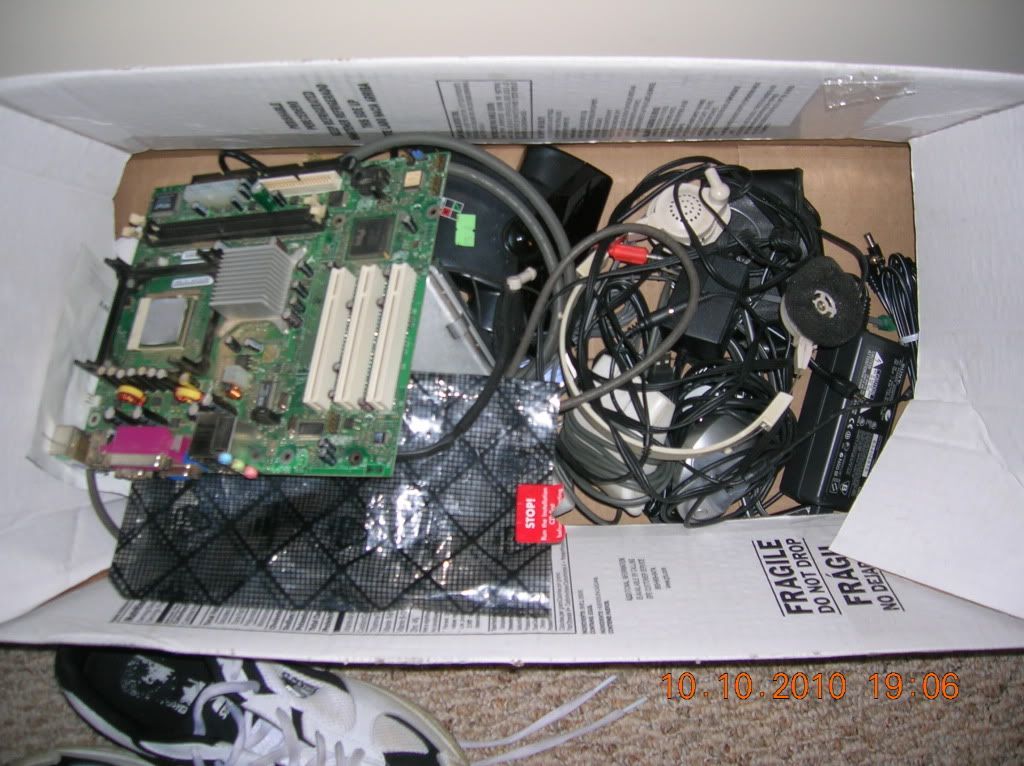 My roommate Dan and I poked through the box on the floor of the office and found two older micro-atx motherboards w/ processor. We hatched a plan and built a computer using as much junk as possible. We dug up an old power supply and ram from a computer i used in 1999-2001 (Dan and I are both tech hoarders). The whole thing cost 15$. 10$ for a usb thumb drive and 5$ for a plastic tupperware container. Dan sharpie'd the case for cutting and setup the OS. I did the dremeling of the case and soldering of the power button and light.


Presenting, the Hobo Computer!



Computer Specs
Processor: Intel P4 2Ghz
Memory: 512 MB SRAM
HardDrive: none, just a thumb drive
Operating System: Lubuntu 10.04
Cost: box of junk and 15$

I might donate it back to the restaurant or find someone who needs something to surf the web with.