New displays are in! These are from easythaielec.com from (as you guessed) Thailand. I haven't even played with them yet but wanted to post pictures of their existence. They are color displays with built in touchscreens.. sexy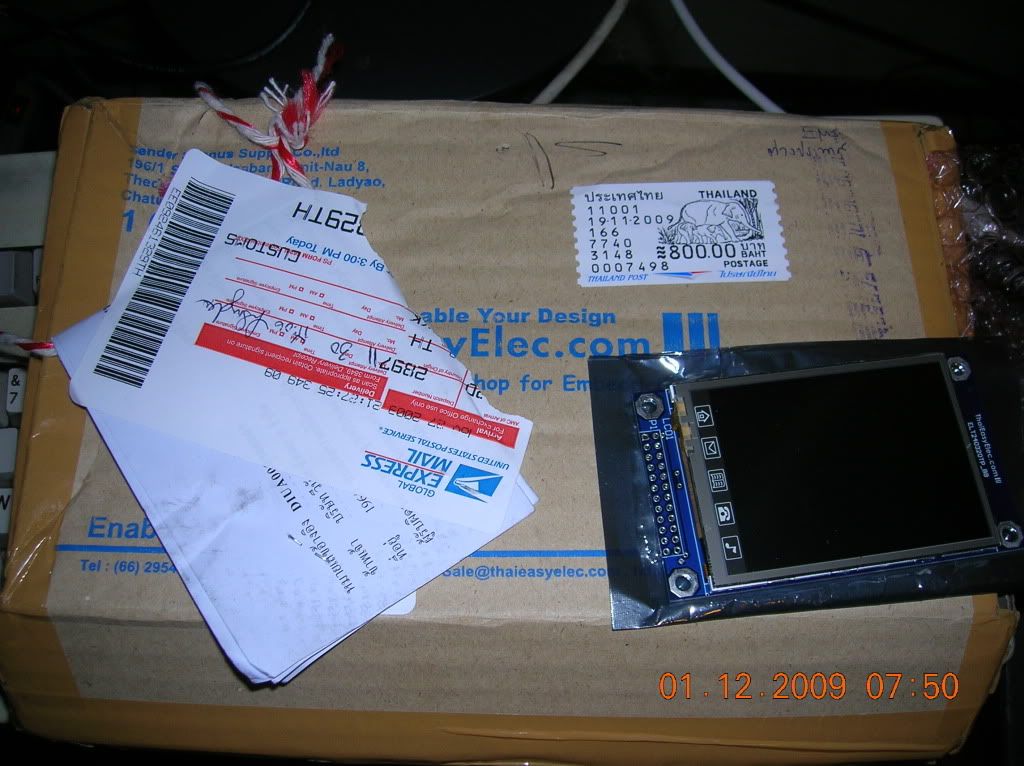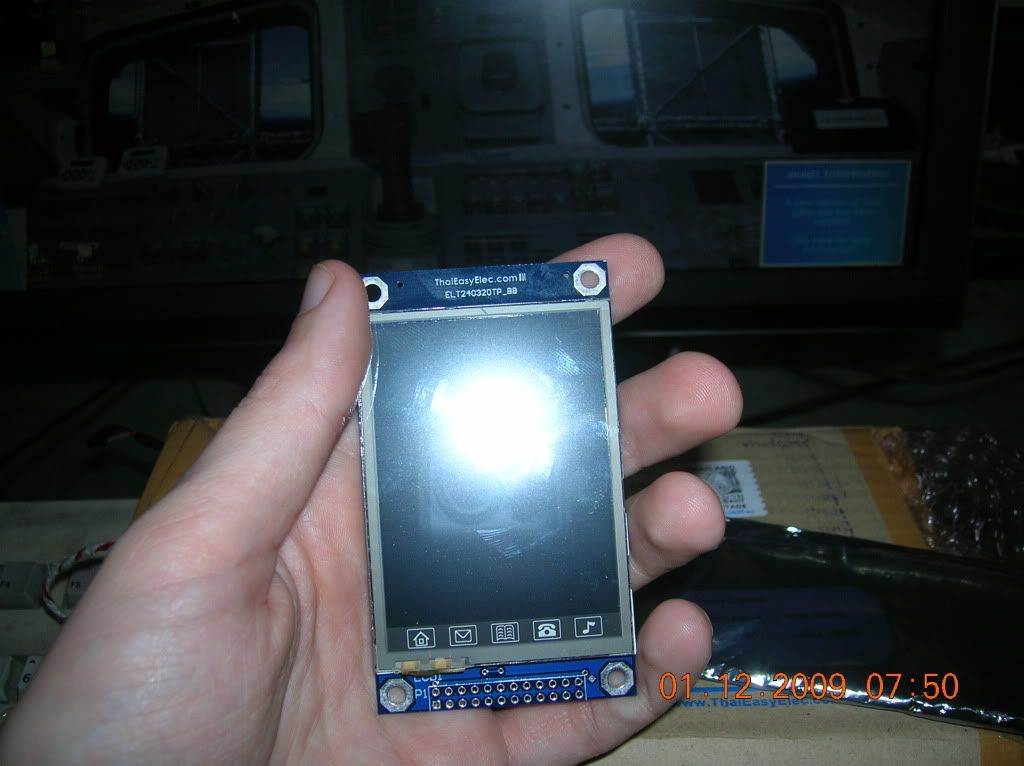 Side by side comparison: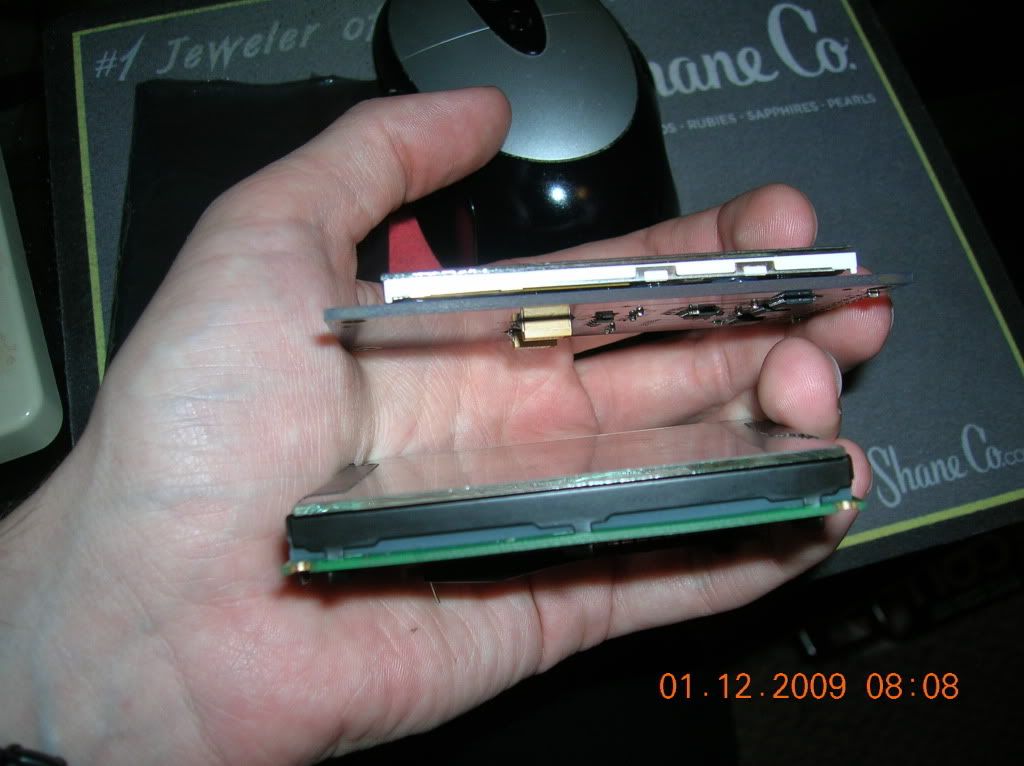 Technical diffs:
Old Display
Resolution: 128x64
Color: nope, black & white
Touchscreen: resist / externally attached

New Display
Resolution: 320x240
Color: 262K colors!
Touchscreen: resist / built-in

When the display comes to life i'll post some proof and a small review. Very exciting!