Haven't done much in the last few days. Separated engine stuff from the arduino.. it's all stored down in the engine compartment now:

and


I haven't posted any software screens yet.. so here's two. The linux and windows clients side by side (nearly identical!). Then there's a small picture of a few controls. More to come with this, i promise. I'm cleaning up the code and making the UI easier to use.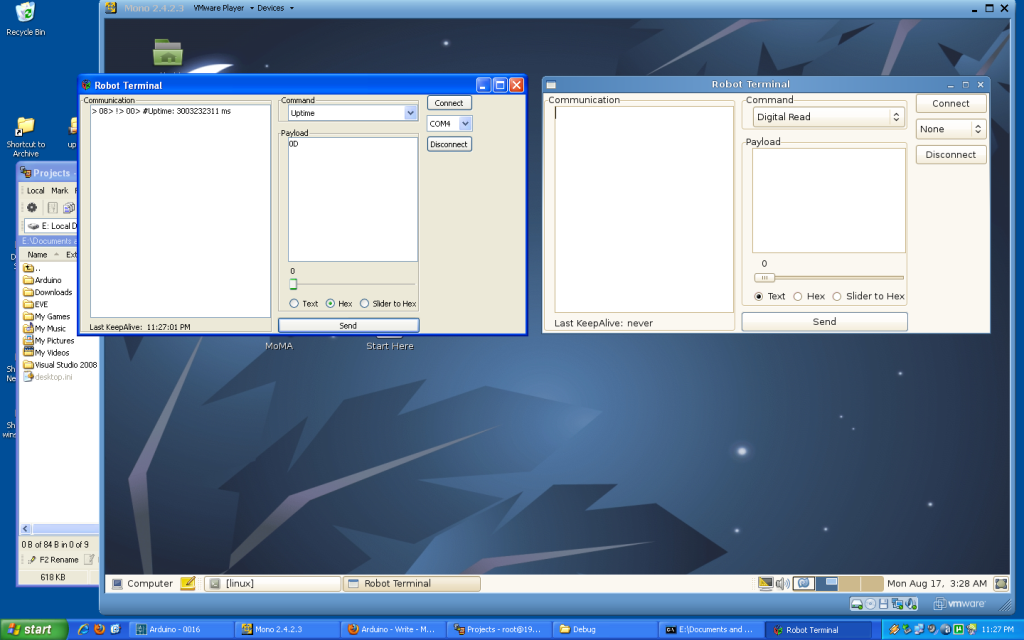 and


This weekend i plan on tearing down the cardboard prototype. Measuring the pieces, make a few changes, then recut and rebuild the whole thing. If i'm happy with it, the measurements will be used to cut the plastic as well.. yay.